Advantages of Adroitte PPC Management Services
Trusting Adroitte for PPC management services means that you are exposed to an extensive range of services. This includes content pages and sponsored advertising from Bing Advertising, Yahoo Advertising, Google AdWords and more. Here's a small list of all the activities that are part of our PPC management process. We make sure that everything is in coordination and therefore fetch you a good return on your investment.
Proper optimization and analysis of ad copies.
Creating bidding tactics that are search engine modified and are very advanced.
Effective campaigns that are created and implemented under the supervision of qualified account managers.
We provide complete management of your PPC campaign. Right from selecting the right PPC engines, choosing relevant keywords and writing creative ads to providing analytics and reporting, Adroitte does it all for you.
Our experience with major PPC search engines like Google, Overture, MIVA, Goclick, Searchfeed, 7search, Enhance, Epilot etc., help in determining the right PPC Campaign for your website.
We use a wide range of tools to find all the keywords relevant to your campaign. By choosing both obvious and non-obvious keywords, we reduce your overall campaign cost.
We provide added services such as controlling the position of your ad by bidding higher, in order to ensure higher returns on ads that are doing well.
The PPC management techniques that we use at Adroitte are tailor-made to help clients in achieving their goals in the search marketing field. We keep in mind the analytics of all platforms such as Bing Ads, LinkedIn Ads, Facebook Ads, Meta Business Suite, Amazon Advertising etc.
Being a leading PPC management company, we are aware of the working pattern of several PPC platforms and what effect they have on ad campaigns. We ensure that you only receive the best results against the investment you make with everything in mind.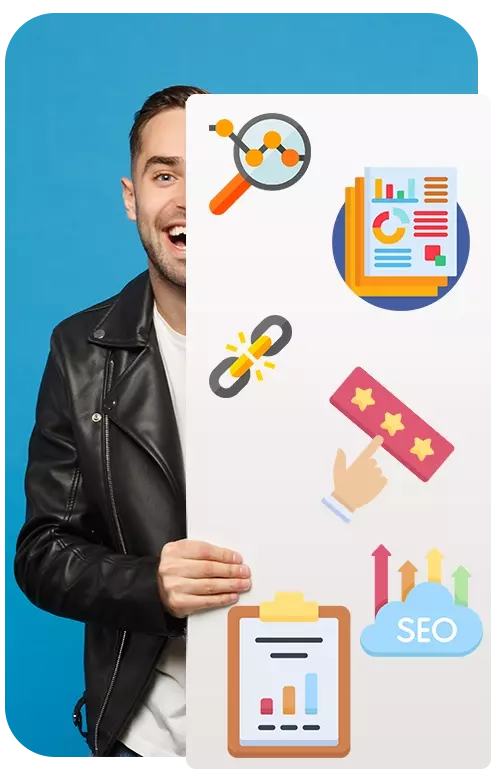 Why Adroitte PPC Management Services?
Being part of the E-commerce sector exposes you to several opportunities for growth. However, the question is how you can connect with the target market who are looking for Have services or goods that your brand is offering.
Well, the most excellent method is to create a good PPC plan which will utilise the best aspects of SEO in it. Our team is made up of experts who are aware of the most advanced techniques and will be able to help you with the same. We promise to find the most excellent and relevant keywords and curate the most attractive ad copies based on those. On top of everything, we also work on paper click advertising to attract users who are, in turn, looking for products that your brand might be offering.
When you choose Adroitte for your e-commerce PPC management services, we assure you that we will help you with more than that. For example, our team can work on your E-commerce website to ensure that it is always up to date and is capable of bringing in enough traffic. Hello. We understand that this is one of the keys that will help you reach the top of the search engine page.
While curating the ad copies for your business, we ensure to use the most attractive language and most effective SUV techniques. This will help your brand and marketing message to receive the much-needed boost.
Why do you need PPC Management Services?
Two of the primary reasons of why your business needs the best PPC management services are its measurability and scalability qualities. The best PPC services will help you find the perfect e-commerce ads for your business and modify them to fetch the maximum ROI (return on investment).
Proper e-commerce advertising can help you connect with the perfect customer base and help to take your business to the top position on search pages.
According to experts, almost the maximum of your brand exposure occurs due to proper paid search techniques. That is definitely considerable. The best part is that nearly half of the people searching for specific topics on the Internet cannot distinguish between organic search results and paid search results.
Moreover, according to Google Analytics, the top three Websites on the first page of search results receive almost the same traffic. Therefore, using proper PPC methods effectively can help you reach the top of the search engine page and attract enough traffic.
While PPC services are undoubtedly mandatory for you to grow your online business, it is also true that doing it all by yourself may not be the best idea. You can instead connect with professionals such as those in Team Adroitte. We will not only help you with the understanding of the best e-commerce platforms but will also ensure that your website is always capable of attracting users.
Increase Sales with Strategic PPC Campaigns
Convert more visitors into paying customers. We design effective PPC campaigns that get your products seen and boost sales.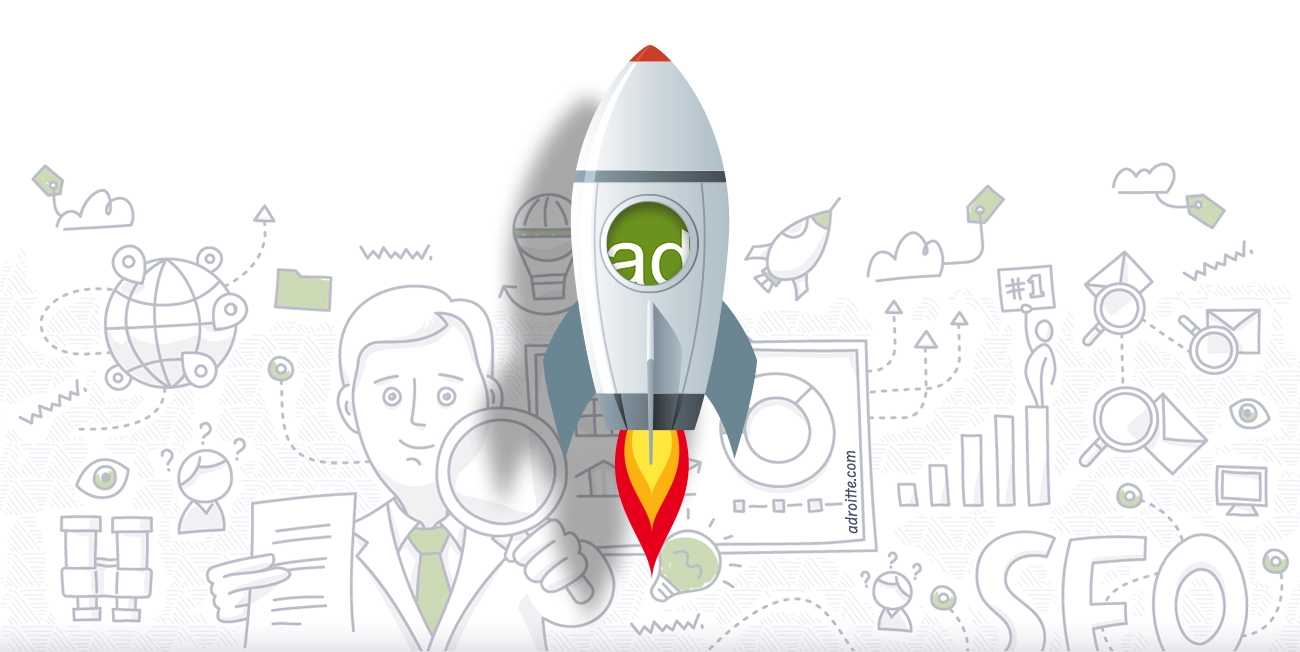 Extensive Reporting

Exclusive Support

10+ Years of Trust
See what our clients say about us



Over 200+ companies have benefited with our Digital Marketing, Reporting and Growth Suggestions
Boost Your Sales with Successful PPC Campaigns
Schedule a call with us today to discuss on how your company can greatly benefit from PPC campaigns.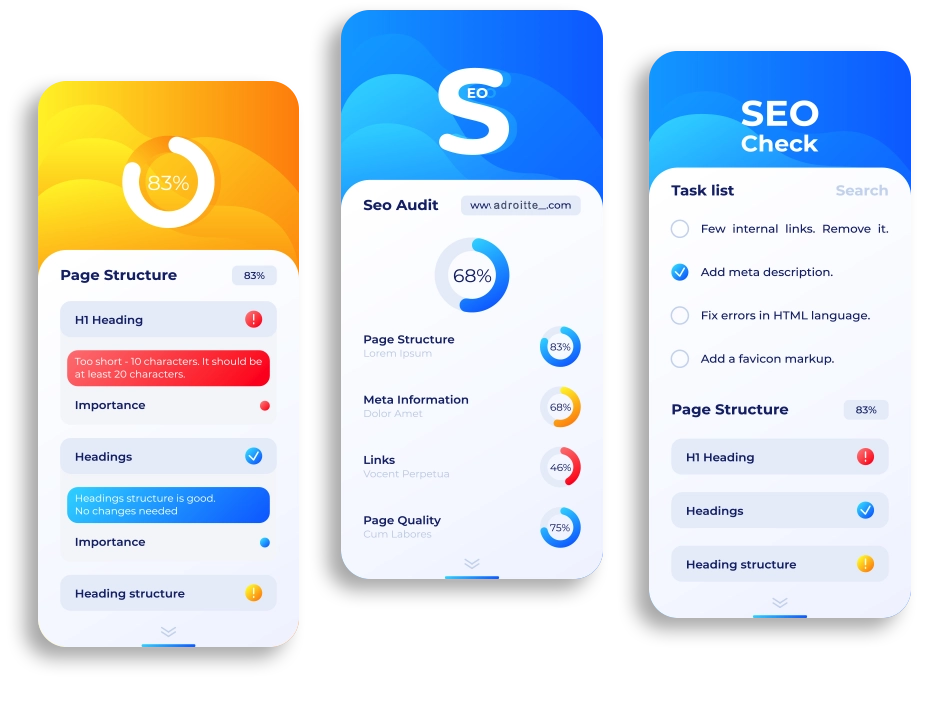 FAQ's on PPC Management Services
What is a PPC services management company?
A PPC services management company is a company that specializes in managing pay-per-click advertising campaigns for businesses. PPC, or pay-per-click, is an online advertising model where advertisers only pay when their ad is clicked on by a user. A PPC services management company helps businesses create and optimize their PPC campaigns, ensuring that they are targeting the right audience and getting the most out of their advertising budget.
What services do PPC management companies offer?
Should you focus more on SEO or PPC?
How long does it take to see results with PPC management services?