With the COVID 19 shutting down every aspect of our lives, small businesses are finding ways to adapt themselves. They are looking at opportunities to stay alive during and post COVID. In the critical times of Corona, the world has faced very serious challenges. There has been turbulent change in business. Many businesses have adopted work from home and many have shut down. More than 90% of small businesses are suffering negative impacts of the pandemic, which is why small businesses need Digital Marketing post COVID. It's in this period that you need to think smartly for your business. Due to the current lack of physical options digital marketing provides value to small business to expand their reach.
Why Small Businesses need Digital Marketing post COVID:
There are problems in our lives which when ignored for long duration might go away. However COVID is a huge problem which has a considerable impact on businesses and cannot be avoided. Many businesses during COVID have failed to adapt themselves to the digital shift and in creating marketing strategy in the new normal. Even bigger companies are finding it difficult to adapt to this change and have lost huge amount of revenue.

People are stuck at home and eventually spending more time on the internet which has opened the doors for digital marketing to reach out to these customers. Going digital is a clear win here. The forces have now moved to internet marketing for small business, and also to content marketing and SEO marketing. Companies which did not have any Facebook page have engaged in social marketing during COVID.
To adapt to the changes one can keep a few things in mind
Create Online Advertising Campaigns
Market your Content
Shift your Operation Online
Get Vocal with Customers
Focus on PPC ads
Promote Gift Cards & Vouchers
To navigate through the current global crisis, wehave pulled together a few things which could be consideredwhy small businesses need digital marketing post COVID.
Assess your current Digital Marketing Strategy after COVID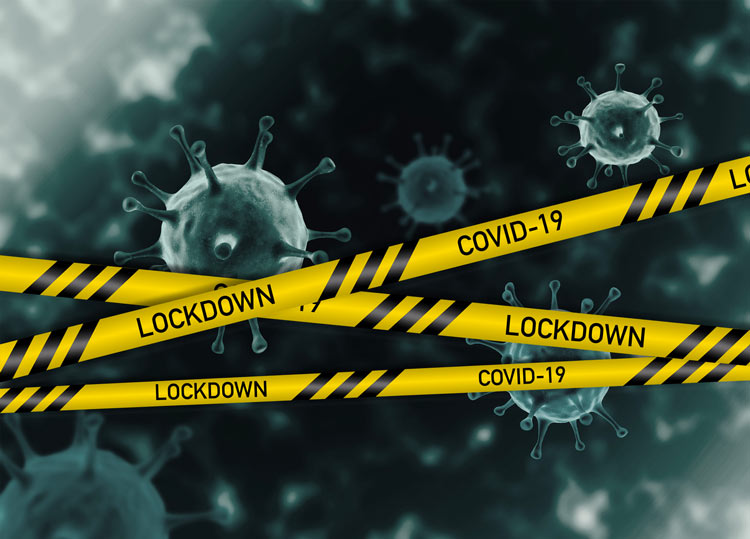 The first step is, to access your existing digital marketing strategy with a few changes in the design. Before you further plan out marketing during COVID, define your further goals and find out your current website performance. Have a check on what your competitors are doing and look into your Google analytics to find out what's working and what's not for you. If you are not an expert in this seek advice to plan marketing strategy in the new normal.
Local SEO Marketing during COVID: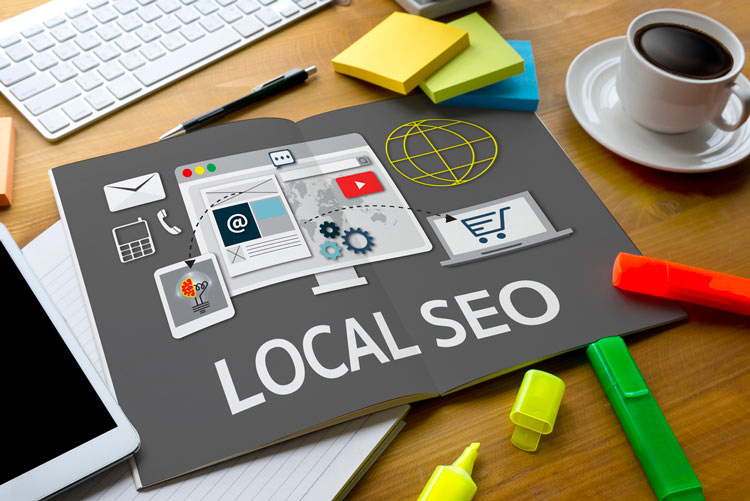 SEO should be your top priority if you want to prepare your business for a bounce back. SEO is not something that can be achieved in a day or in a week. Digital marketing for small business is a long term strategy, which gives your desired results in several months. Never make the mistake to stop your SEO activity. The effect you put in today will increase your ranking post COVID.To keep your business on during these unexpected times, brand awareness is extremely important too.
Modify your Website:
If your website does not have the sales checkout options, it's a good time to get them added. Add a feature on your website which allows people to buy from your site. Right from product search to checkout process all features should be easy to navigate through. As many people shop online through mobile make sure the website is mobile friendly and easy to use. Add some call to actions to your website and create social media presence for digital marketing.
Reach& Engage your Customers:
It's the time to do things which you have never done before. Think of new ways to communicate to your customers through marketing during COVID. Run Q&A polls on Instagram stories, upload videos, conduct market research and video content on IGTV. Think of ways to reach out to customers that's fun, entertaining and engaging.
Stay ahead of your Competitors:
A critical mistake in your business can be a halt in your SEO campaigns. SEO increases the organic traffic of your website and helps you move ahead of your competitors. You would rank top in Google search and making it easy for the customers to search you.
To rank higher than your competitors it's important to remain competitive in the business with digital marketing strategies. This is the best time to strengthen your campaign and improve your ranking.
True winners of Digital Marketing post COVID will be those who understand digital platforms really well, whether it's on social media or paid or on even on an ecommerce website. In the times of COVID, ensure that you are active in all your digital marketing activities. Companies are transforming digitally and getting themselves ready to generate sales in the market. Your business could still flourish in these difficult times if you adapt to marketing strategy in the new normal.
Call Adroitte
Contact us to discuss your digital marketing related requirement. Call us today on +91 7760487777 or 08041127377 or message us on our contact form and we will reply back ASAP. We can discuss how we can strategically implement digital marketing successfully for your organization.