Search engine optimization is a process that involves various actions performed for improving the search engine rankings of a website on the search engine result page (SERP). Off-page SEO is one of the major techniques of search engine optimization.
In layman terms, through search engine optimization, the web pages/websites are modified to encourage Google bots to crawl and index them over million other websites.
Search engine optimization is basically focused on how a website is to be structured both on-page and off-page for search engines to easily find and understand them.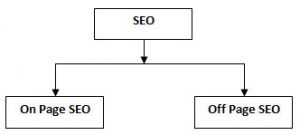 On Page SEO-
It refers to the actions that are undertaken within a website to keep it optimized for the search engines.
Title optimization
Meta tags optimization
Keyword optimized content
Optimizing images, external, and internal links
Designing SEO -friendly URLs
Designing user-friendly navigation structure
Off Page SEO-
Off page SEO points to the actions that are carried outside a website. Off-page optimization deals with acquiring backlinks from authority sites.
Authority of linking domain
Links from the homepages
The number of domains linking to the website
Relevancy of the links
Link diversity and contextual links
Importance of Link Building
Promotes Brand
Improves Search Rankings
Fosters Long-term Relationships
Building link authority from credible sites is not any task.
In the following section, we will learn about numerous off-page SEO trends that would help run a better SEO campaign for the website.
Popular Off-Page SEO Trends
Social Media Engagement

If we are kicking off with social media platforms for building links we should be asking our self this question, are we really going to utilize the social media platforms to its full potential?
It's a known fact that social media networks are the source for building a good number of backlinks. But it is also true that readers do not share the content unless it is valuable and relevant. On the brighter side, if a piece of your website content gets shared across multiple social media platform; it definitely fetches a good amount of organic traffic.
The words 'organically attracting inbound links' refer to the number of times your content being shared by the number of people across multiple platforms.

Search Engine Submission

How do you make search engines aware of your website?
Simple, perform search engine submission.
What is search engine submission?
It is the process of providing information to the search engines about the website/particular web page, so as to make it easier for search engines to find and index your website.
Search engine submission involves adding of URL, which can be performed either manually or automatically. If URLs are to be added manually then you have to visit each one of the pages and fill in the details.

Blog Directory Submission

Do you know the best and easiest way to bring in quality links for a website?
By getting listed in various blog directories.
Benefits of submitting blogs to directories,

– There will be faster indexing of your website.
– Your website will gain two links (a contextual category link and a unique directory listing link).
– Quality directory traffic and measurable backlinks.
– Higher page rank, better website rankings.

Infographics Creation & Submission

Website overflowing with information usually puts-off the interests of possible readers.
Do you know infographics gets shared more compared to only text-based content?
Presenting data/information in a visually digestible way will not only garner more attention but enables your website to earn maximum inbound links.
One can easily find a good number of instant submission websites. So, create infographics that are worth submitting and have a proactive reach.
Some of the free infographic directories are listed below.