Web design and web development are both important aspects for a web page functionality. There has always been a debate on what is the difference between website designing and website development. Are both jobs the same? Can we do both jobs? These terms are often used interchangeably, but they mean two different things. Let's have a look at the different roles of a web designer and a web developer.
What is website Design?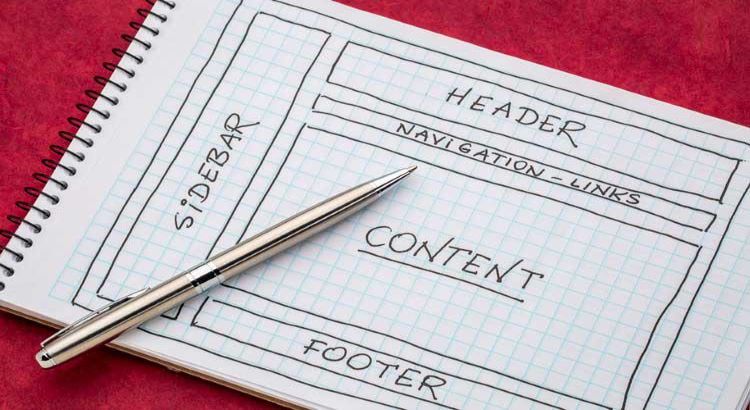 Website design is referred to the aesthetic portion of a website and its usability. It's done on various platforms like Adobe Photoshop, Illustrator, CorelDraw and so on. A web designer may have several design principles to achieve, offering great user experience.
Some of the Design Principles are
Balanced Layout: In web designing we refer colours to heavy and light elements. Using a correct proportion of each is important to create a balanced layout.
Contrast: To draw attention to certain sections of a website, designers look into contrasting shapes, textures, and sizes.
Consistency: It's a typical web design principle followed in a website. A clear and a consistent navigation through the site provides the best user experience and creates a welcoming environment.
Role of a Web Designer:
Good skills graphic design and logo design
Keeping themselves update to date with the latest design trends
Brand importance
Readable fonts
Design consistency and easy navigation
Well versed with latest designing tools
A good web designer is the one who creates a design leaving a lasting impression on the customers.
What is Website Development?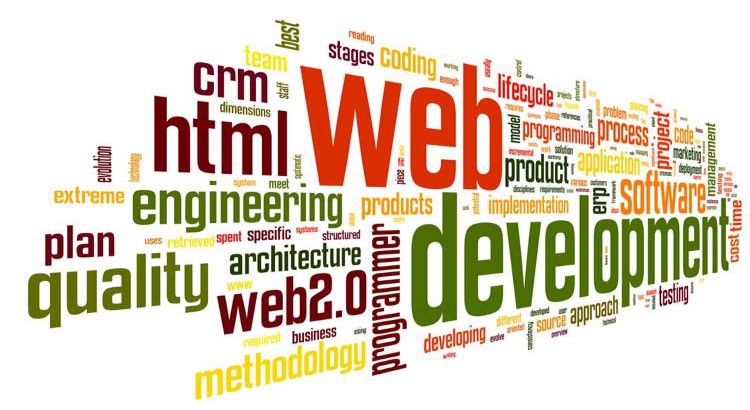 After the role of a designer, comes the part of website development. A web developer is the one who turn the design into a live website, by using web languages and software tools. They are split into two categories, front-end develop and backend developer. Front end developers are the connection between a web designer and backend developer. Having a little knowledge on both will allow a frontend developer to build a fully working website. Frontend developers are the once who built the interface and provides a website as per the interaction between the back-end of the website and the user.
With three main languages, which is HTML, CSS and Java Script, a front-end developer creates a fully-fledged website. From design layout to animation, inserting images, applying font family, flow to different pages, form interface and more are tasks of a front-end developer.

Back end developers are those who control the server data and requests, which includes form submission with personal data or saving an article in the blog page. Storing these information means would require large database storage. A backend developer uses server languages like PHP as ASP.NET.
A front-end developer is the one who can build a website from the scratch by looking at the design. He would have basic knowledge of design and user experience and can create a responsive website.
What is a responsive Website?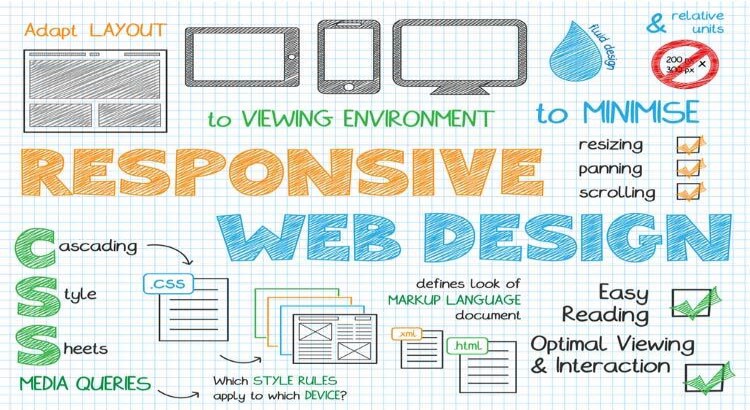 It's an approach to create a website with compatible images and text in devices like smart phones, tablets or any computer devices, which could be used by a visitor to view the website, offering an optimised browsing experience. There are other benefits of a responsive design such as
Improves the way a design looks in devices
Improves ranking
Drives mobile users to your business
Increases conversion rate of your website
Improves mobile search engine visibility
Greater social media coverage
Businesses today are completed driven with technology and comfort. Buyers can browser catalogues, products, pace orders, track them from the comfort of their homes.
Different Jobs, One Goal:
By analysing what is the difference between website designing and website development, or what is website development, or what is responsive design all are working towards same goal, which is the create a website that entices and attracts the users. The colours and images used in the website should reflect the brand, and the interfaced used should encourage the visitors to take the right action. Today you will even find designers who are learning to code, and developers who are learning designing. This would help them both to understand the designing and development concepts.
If you would like to speak to our responsive design specialist, you could reach us at ……….
Call Adroitte
Contact us to discuss your website design and development requirement. Call us today on +917760487777 or 08041127377 or message us on our contact form and we will reply back ASAP. We can discuss how we can strategically implement website design and development successfully for your organization.