Be it a business or an educational institution, a website is the first point of contact for people. Coming to a school website, the platform makes a very important source for parents, students, educators, community members, and even the stakeholders. The parents and students, rather than making an actual visit to the school, can easily learn about your institution through the website.
So basically, a school website, with the benefit of being the first point of contact gets the power to create the first impression. It's an opportunity to highlight the best qualities of your institution, achievements, and communicate your mission and impress the audience.
The key thing to remember when designing and developing a school website is it should be clean, simple, and most importantly intuitive. Students, teachers, parents, or anyone browsing through the website should find the information without much effort.
"Intuitive design is how we give the user new superpowers." – Jared Spool, Web Site Usability: A Designer's Guide
If you are planning to design a website for your educational institution then you have come to the right place. In this blog, you will be walked through best designs that can be used for your school website. You can start by discussing with your designer about these web design trends and make an effort to be part of modern education system.
Design Trends for your School Website
The Mobile-First Approach
Except for students, the parents, teachers will be having mobile phones, Smartphones to be more specific. No one would have time to luxuriously sit before a desktop and look for your institution, so, you should go mobile.
Your website should be optimized for the mobile users.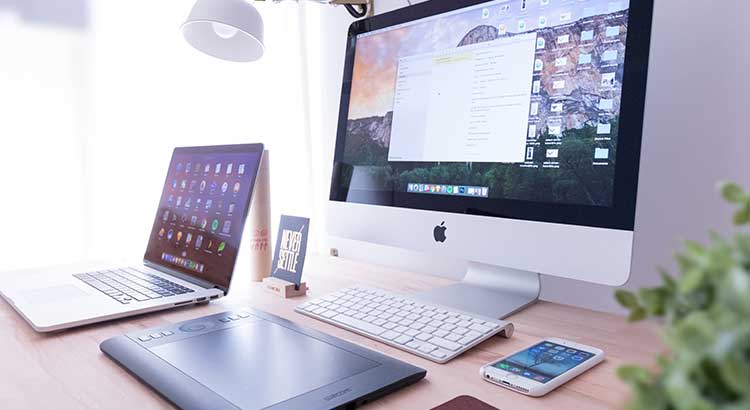 Apart from looking good, your school website should be working well across all the devices. The approach towards responsive technology should be the top priority.
Edge-to-Edge Photography
"A picture is worth a thousand words"
As I said before your website has the power to create the first best impression, but how to materialize that, depends on what you do.
You have to work on something that would drive your visions and capture the interests of your audience.
You have to make use of a hero image and should always be coupled with large typography.
Let's say you want to say that your institution supports mutual knowledge sharing or something that projects a positive image, you can use a high-quality hero image, include appropriate CTAs, and add real value to your online presence.
The advantage of using hero image is you don't have to write descriptions of what you do or how you do; the picture you share speaks everything. The only work is you have to do use some enticing words that would push the website visitors to do some action.
'Pocopeople' website is a perfect example to learn about how a hero image establishes legitimacy among the website viewers.
Use Large Scale Typography
A good content is of no use if it's not well presented.
From selecting the right font, color, spacing, or type, your choice should define visual hierarchy.
Since you are using a hero image for your school website, the typography should be large to give the message out and loud.
Its necessary web designers understand the science of typography. The font-faces can hugely impact the readability, mood, or the likes and interests of the viewers. A hero image creates a huge space for words and if the content lacks visibility, it will hugely impact the enthusiasm of your readers.
Suppose, you have highlighted the best points about your school, then the content should be legible so readers would find easy to enjoy the information provided.
A Well-Designed Landing Page
Your school website should not be just a visiting card.
It's a mistake people often do when they are designing a website; they invest their time and money heavily on the homepage and neglect the landing page, which actually drives the enrolment rate.
A landing page is equally important as a homepage.
If a homepage manages to capture the interests of the viewers, then a landing page persuades them to convert.
Your homepage has mentioned about a registration for some scholarship program and suppose a parent clicks on that button/link only to be directed to a page that offers nothing much of information and that means you have managed to lose a conversion because your landing page was bad.
The whole purpose of designing a landing page is to drive conversions. Whether it might be a prospective student signing up for an event/conference or parent seeking for some information, a landing page should work towards providing the same.
What should a school website landing page have?
The anatomy explained-
HEADLINE –     Let the headline on your landing page be concise and relevant. If you are speaking about event registration, the headline should speak the same.
COPY –    The body of the landing page should brief descriptions and highlight the benefits/address the pain points. Greater importance should be given to utilizing the space as it affects the visual hierarchy.
IMAGE –    Your landing page is speaking about some event registration, add an image that supports those words. Image generates a faster response from the viewers; it also enhances the web page appearance.
FORM –    Landing forms should be as simple and as easy as possible to fill. In few words, don't make it too lengthy and irrelevant.
A landing page cannot be exactly referred as a web design trend, but it definitely speaks a lot of volumes in terms of importance.
For management, a landing page provides some means to connect with the parents and rest of the community.
Create Excitement with Cinemagraphs
Give a touch of modernism to your school website. Images, videos, they definitely promise greater engagement, but adding cinemagraphs adds a wow factor.
You have kept the picture of your school as the hero image, well; make it more dynamic, let the clouds move in the background, cinemagraphs is all about such moments.
Glendevon Motors, if you visit their website, the homepage looks quite interesting because they have used cinemagraphs in their hero image.
Unlike videos, cinemagraphs does not consume a lot of bandwidth; also, the page loading speed will not be compromised.