For a rider, booking a cab, it is a simple search, select, travel, and pay. If you are planning to start an online cab booking business, your website and application should have certain features to give your rider a service like that.
The on-demand taxi booking has been a success around the world. With a simple mobile application, all a person has to do is open the app, enter the address, look for the nearest vehicle/taxi, and then book. Few moments, the taxi will arrive; the person will board, reach his destination, and make payments. Looks quite simple, right?
OlaCabs, Uber, EasyTaxi, and Taxiforsure if are to join them you know what you have to do, get a website and of course a mobile application. Launching a taxi booking app is easy, but there are certain prime features that should not be missed. Remember, the cab booking marketplace has become a booming industry, so you don't want to fall flat as soon as you start, right?
A cab booking app is not complete without these features, so go through each one of them before you develop one for your new business.
Essential Features of an Online Cab Booking App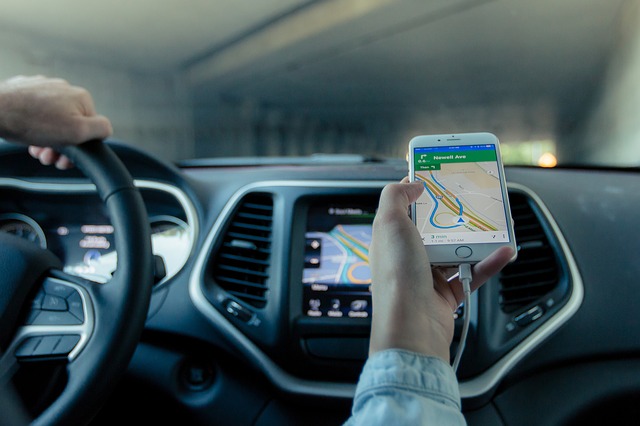 A Simple Sign-up Form
Want breezy bookings? Keep the sign-up form simple and relevant. There is no much point, if you design lengthy sign-up forms with a large number of unnecessary fields, customers will not have time to fill each of them. The information in the sign-up form should ask for bare-minimum information – name, address, contact number, and email address and nothing more than that.

User-Centric Booking Process
What after registration process? The users should be automatically taken to the main screen where they can book a taxi in few clicks. While the application is being designed your application developer should keep these points in mind.
Search Bar – Space to enter the pick-up location to book a cab.
GPS Feature – The nearest driver can easily track the location of a user with the help of GPS feature.
Map Integration – With Google Map integrated into the application, it is possible to live track the pickup and drop location, helping the customer to know the route that is being taken.

Information Display on Fare, Distance, and Duration
Users/customers check this feature before they actually book a cab, everyone does this and it is one of the most important add-ons, the details about FARE, distance, and duration.
If a customer is booking in peak hour, the charges will surge, if the details are displayed, it will be easier to make a booking or cancel if necessary. Once the booking is confirmed, users should be given the option to apply coupon code if they are eligible; a transparent booking process is what customers look for.

Messaging & Push-Notifications
As soon as a cab is booked, the user will receive notification; complete details of the cab driver, his name, contact number and the type of vehicle will be displayed.

Tracking Cab Arrival Status
With this feature, the customer will get a real-time countdown, until pickup. Customer anytime can have a conversation with the driver and be informed about his current location.
Multi-mode Payment Options
Your cab booking app should give riders option to pay both online and offline. Customers would definitely appreciate if your application is supporting payment systems like credit/debit payment, wallet payment, and even cash.

My Rides & Booking History
It's easier to keep track of all the rides taken by the user. The drivers can view the list of all completed rides and the list of rides to be taken by the user under the upcoming section.

Review & Ratings
One of the best methods to improve customer service is to give users review and rating option on their journey. Business owners can easily monitor the performance and behavior of drivers and encourage them to provide customer-friendly service.

In addition to these features, there are a lot of other key areas you should focus while developing a cab booking application.
Platform – The cab booking application should be developed for three major platforms, Android and iOS, keep it mandatory.
Design & UX/UI – While designing the application UX/UI, simplicity, clarity, transparency, speed, and intuitiveness should be given top priority.
Robust Admin Panel – Without an admin panel, it is difficult to manage a large amount of data. Drivers can have access to best navigation routes and they can easily manage app reviews and ratings.
Voice Commands- This will be something that will help you in creating a next-gen mobile app. If customers are too lazy to type, they can use voice commands to book a cab.
The UpShot
If you are ubernized, then create an app that is technologically enhanced and enriched with features. Apart from all these, work with committed drivers, because they are the direct point of contact with your customers and one bad ride; it will not be much time before they uninstall your app, so hire and train resources who will be committed to providing best service for the clients.
Call Adroitte
Contact us to discuss your NGO related website design requirement. Call us today on +917760487777 or 08041127377 or message us on our contact form and we will reply back ASAP. We can discuss how we can strategically implement NGO website design successfully for your organization.