Have you realized how crucial an SEO-centered website is for a business in this dynamic digital market?
Serving millions of users is not a small thing. Google in the process to make things easier has been operating keeping SEO as the foundation.
But sadly, most of the marketers are not playing by the Google's rules. It's because maybe they are overwhelmed with the hundred changes that happen on algorithms. But obviously, you cannot change one thing and that is 'stick to the rules and be in the game' or you are out.
Now we are not to blame just the digital marketers; there are web designers as well who should take the role of both designing and the do the same job thinking as a marketer as well.
I mean to say, as a modern website designer you should be well aware of the SEO-rules. You cannot just create a website like before, just for the sake of it.
Your website will give you money only when people find it through Google Searches and that it is achieved through "SEO".
In this post, you will learn why "website design" should tune with "SEO", so here we go.
Benefits of Having an SEO-Friendly Website Design/SEO-Optimized Website
SEO BENEFIT #1: Traffic from Search Engines- Organic Traffic
Agreed, pay-per-click services give you instant traffic, good conversion rates, but only till you pay for the campaign. You will lose your search engine position the moment you pull down your ad and it's a great disadvantage if you are planning a long run for your brand and business.
Unpaid search traffic, on the contrary, promises you a long run support. When you have a website abiding all SEO rules, you will by default enjoy greater search engine visibility. And through organic traffic, you will gain top spot without spending a dime.
SEO BENEFIT #2: Improved Brand Awareness; Brand Credibility
People don't go beyond the first page of the Google and that's the reality. The characteristic of SEO-optimized websites is organic traffic and this will guarantee you a good spot on the search page. People will more often come across your brand and will be familiarized with the products and services in a very less time.
SEO BENEFIT #3: Good User Experience for Customers
Google has made SEO rules so customers would have a great time visiting your website. Good web age load speed, mobile responsiveness, no broken links, no bad content, perfect visual hierarchy, and there many more factors that say your website is optimized for search engines and that means your customers will have a great time using your website.
SEO BENEFIT #4: You are Reaching Mobile Users
Mobile-first indexing is soon to get into practice. If your website is built through responsive technology, then you will consistently reach both desktop and mobile users and that is great for your business.
SEO BENEFIT #5: Better Search Engine Visibility; High Conversion Rates
When you get the advantage to be at the line of sight, you get organic traffic, and that will get you qualified prospects.
Know you what search engines love, right? So, let's talk about how you can design a website that will improve your presence in the search engines.
Making a Website more SEO-Friendly  
Step I: Start with your Domain Name
"63 percent of the top page results were for websites that included keywords in their URLs."
Domain name contributes high click-through rate, induces more trust, and makes the brand memorable.
To avoid confusions let me clear some things.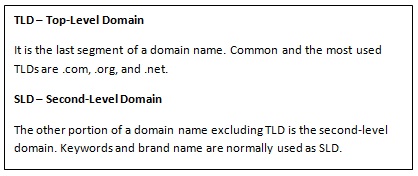 Search engine bots should easily find your website URL, so pick a domain name that is search engine optimized.
Get the '.com' version of the domain name. (75% of all websites are using the extension)
Domain name, keep it short, memorable, and simple.
Use Brand name and keywords. Avoid exact match domain.
Avoid hyphens, numbers, and special characters.
No multiple sub domains; instead use subfolders.
Step II: Plan your Website
Your focus should be on site architecture and the URL structure.
A website should have a strong logical structure. Users should easily find things where they are expected to be and in less time. Also referred as information architecture, the site architecture is very crucial for SEO.
Good site architecture offers your website with site links. In the SERP, the main page will be followed by several internal links and this will improve the website navigability.
Right now I said Google offers site links and it is given to only those websites that have great site architecture. That means web crawlers are easily finding your content and the logic between internal pages.
For SEO, solid site architecture is the foundation. So plan out the hierarchy before you develop your website.
The second thing, which is the "website URL structure", follows the navigational hierarchy, which again goes after your site hierarchy, so focus more on this.

Step III: Create Indexable Content
If you have apprehensions about doing better in search engine listings, then create indexable content for your website.
First thing, remember this. Create quality content and make sure it is available in HTML text format.
Create alt text for images and videos. Keep the pictures in gif, .png, .jpg format.
Supplement the search box with crawlable and navigation links.
If you need the audio and video content to be indexed, then provide transcript for them.
Supplement flash or Java plug-ins with text on the webpage.
No abuse of keywords. Make sure they are used appropriately in title tags and other places of your website (including the URL-structure).
Use tools like MozBar, Google's Cache, SEO-browser.com, and check which component of your website content is indexable to the search engines.
Step IV: Keep your Website Design Accessible
Google gives special preference to the responsive websites over static ones.
Because,
Google searches are taking place more on mobile devices and for the very reason, the search giant has recommended webmaster of using responsive web design to deliver a better experience for the users.
Responsive web design also referred as RWD involves the use of fluids, proportion-based grids, flexible images, and varying CSS style rules to reformat the website structure according to different screen size. The HTML and URL structure remains same for every device, be it desktop, tablet, or any other mobile device.
RWDs are better than creating a separate mobile-friendly website, as you will not come across any redirect errors.
Irrespective what device your site visitors are using, responsive web design guarantees a uniformed experience.
Call Adroitte
Contact us to discuss your NGO related website design requirement. Call us today on +917760487777 or 08041127377 or message us on our contact form and we will reply back ASAP. We can discuss how we can strategically implement NGO website design successfully for your organization.